Good morning my dear friends and sisters !!
And a very big Happy Monday to everyone ..
woo hooo congratulations to the winner :) Naomi you got the right answer sistah galing mo manghula! :P i have your home ad na. Tell me what # gusto mo kaseh i will send it tomorrow.
click Here to view the correct answer. :)
Now wakey wakey everyone … Time to stretch and
get ready to enjoy this brand new day … and I pray
it's a delightful day for you .. Filled with lots of happiness
and laughter and of course sweet sunshine …
Things here are good … I'm full of energy this morning and
ready to tackle the day …
I've got the laundry going .. dishes soaking .. and already made
the bed and swept the floors … lol definately time for a pc break. :P
Sa mga friends ko na di nanalo eto my surprized gift pa rin ako sa inyo :) pinag paguran ko 'to kaya mahalin nyo. *tee hee hee* :)
Sa lahat ng sumali thanks talaga, di pa ubos 'tong collection ko. P
Yesterday hubby and I was enjoying our bike race, really lot of fun. :P I definately feel so blessed to have such a wonderful life partner and soul mate in
my life .. oh don't get me wrong .. :P we've definately had our moments .. but, I think
every couple does …
I better get back to work here, then lakwatsa na naman :P Take care everyone!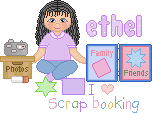 Hi to everyone,
wow life really can keep you busy at times. :P
Hope everyone is doing well and not melting from the heat. :)
Well, eto na promised ko! :P simpleng game 'to ang unang makasagot pipili ng isang mini precious stones collection ko, isa lang ang sagot di pede dalawa ok? In case tama yong answer mo then may naka una sayo, sorry lang po isa lang talaga ang kelangang mananalo.

Hulaan nyo lang kaninong tummy 'to :) pipili ka ng isang sagot A - D


A - Jennifer Lopez
B - Mariah Carey
C - Britney Spears
D - Christina Aguilera

eto ang prize click mo lang at pumili ka :)
Wanna join? ur answer must be here not in tag board! thankz muaahhh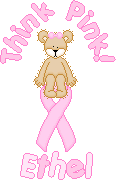 Another lovely sunny day here in Luxembourg.
I worked so hard today :( cleaning and etc. I just now got done. So - I decided it's time to dive back to post here. Well, here my assignment from Naomi and i promised her to fulfill this task. :P
So- my next post we'll continue another game, the prize my mini precious stone collection. Abangan!!!
I am - Awww i am cool :)
I cry - To the more negative situations.
I want - Peace on Earth
I have - I have decide to follow Jesus, No turning back!
I wish - To have a baby waiting was not so easy since i am a *do it right now* type of person.
I hate - To lie
I miss - my parents :(
I dance - I dance in easier way it would be called football :) :) :)
I fear - I fear not just i stand where i am and watch the Lord to rescue me :)
I look - I look people in the eye :)
I love - of course my husband :)
I ache - deeply hurt by someone you trust.
I sing - i sing when no one is listening :)
I need - i need to smile today, anytime anywhere! kahit sumpungin huh! :P
I must - in hale, exhale it's the rhythm of life :P :)
I blog - my favorite self time activities :)
I search - the web and find what i want.
I regret - of my errors
I am not - tired infront of my pc :P
I write - to be human
I should - enjoy the summer here :P
I wonder - why i cannot move my ears :P
*A little boy prayer*
*Dear God, please take care of my daddy and my mommy
and my sister and my brother and my doggy and me.*
*Oh, and please take care of yourself, God.
If anything happens to you, we're gonna be
in a big mess.*
I hope you guys had a great day! God Bless…